According to the decal on the front windshield, this Chevrolet C10 almost fooled us into thinking it was a classic build with a few modern additions. It is, in essence, yet there is much more to this story than meets the eye.
Instead of the old truck's underpinnings, it has a completely new platform. The body of a 1964 C10 was put on the chassis of a 2009 Impala. As a result, it is likely to be far more comfortable than the stock one. Furthermore, it has more current elements such as suspension, brakes, and other greasy components.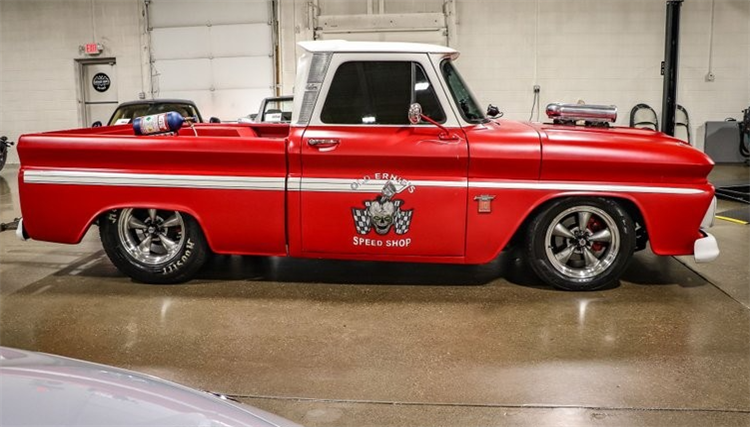 Speaking of the mechanicals, it is worth noting that this C10 does not pack a V8, which is rather surprising for a vehicle of this caliber. Its owner thought a V6 would suit it better, so it rocks a 3.9-liter unit. We're by no means experts in GM's powertrains, but do you know what else used to rock such a mill? If you said the ninth-gen Impala, which was made from 2005 to 2013, then you are certainly right.
In fact, the sedan was offered with several such units, in addition to other V6s with smaller displacements and a 5.3-liter V8 that powered the top-of-the-line flavor of the car. As for the C10 that came to life from 1960 to 1966, the original offering included a few straight-six lumps, a V6, and a pair of V8s. Manual and automatic transmissions were hooked up to the original engines, whereas the ninth-gen Impala came with two pedals only and featured more gears.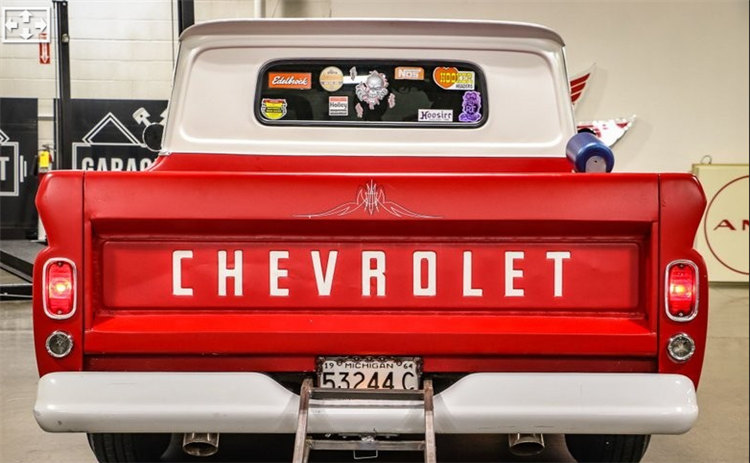 Because of the more modern chassis, this custom pickup has front-wheel drive and includes a four-speed automatic transmission. At both axles, disc brakes provide stopping power. The interior is identical to the Impala's, with electrically adjustable seats, a functional air conditioning system, and an aftermarket infotainment system. It sports a red exterior with a few white highlights, a black cockpit, and classic five-spoke wheels.
With roughly 75,000 miles under its belt or around 120,700 kilometers, this vehicle is listed for sale. The vendor, Garage Kept Motors, describes it as a "one-off show truck" that is "completely custom." So, how much do you think they're asking to let it go? Not a small fortune if you paid attention to the title.