The E-Type, which was introduced in 1961, is perhaps the most iconic Jaguar ever produced. The sports car is also recognized as one of the most attractive automobiles ever constructed, with Enzo Ferrari himself reportedly calling it "the most beautiful car ever made" upon its introduction. The E-Type was designed to replace the XK150 and was in production until 1974. That's a total of 13 years. Series 1 was the longest-running model, lasting until 1968. The Series 2 was produced from 1968 to 1971 and was remarkable for the lack of glass headlamp covers.
Finally, Jaguar produced the Series 3 model from 1971 to 1974. Unlike the previous two versions, powered by 3.8- and 4.2-liter inline-six engines, the Series 3 featured a 5.3-liter V12 powerplant. The E-Type also spawned a couple of limited-edition, race-ready cars, the Low Drag Coupe (1962) and the Lightweight (1963-1964). The latter returned as a Continuation Series model in 2014.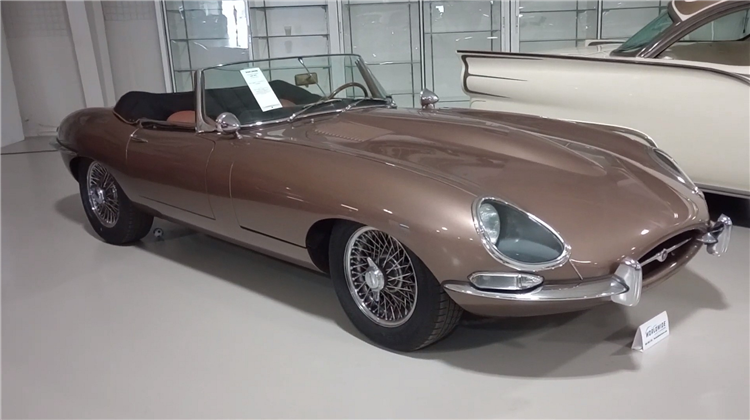 Jaguar built more than 72,000 E-Types. The Series 3 is the rarest at 15,287 examples made, followed by the Series 2, with 18,809 units produced. The Series 1 is the most common at 38,419 cars. However, these "first-gen" E-Types are usually split between S1 3.8, S1 4.2, and S1.5 variants. These were built in 15,498, 16,195, and 6,726 units, respectively. Sales numbers can be further split into body styles and seating layout, which results in some S1 4.2 and S1.5 runs, including fewer than 5,000 examples. But none of these are as rare as the early flat-floor cars.
While the majority of E-Types have dished floors, this variant was introduced in 1962 to provide additional legroom. Prior to it, around 500 E-Types with flat floors were manufactured. These vehicles also have external hood latches that must be opened with a tool. These early E-Types are extremely uncommon, desirable, and flawless examples that can cost up to $500,000 at public auctions. One of the cars is the Golden Sand drop-top shown here.
Spotted at the Auburn Auctions in September 2023, this 1962 E-Type is more than just a desirable flat-floor roadster. It's also one of those classics that underwent a no-expense-spared restoration, turning it into a museum piece. The shiny Golden Sand color makes it stand out even more, as does the dark red interior. One of more than 30 colors available on the E-Type, Golden Sand was offered with red or light tan upholstery.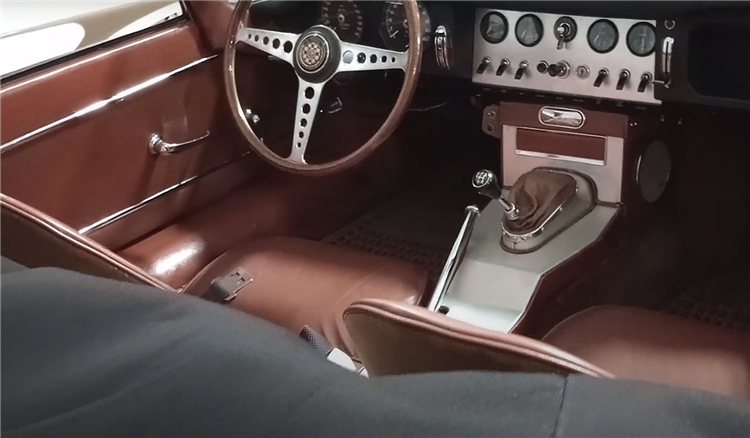 Our host doesn't pop up the hood, but the 1962 model year suggests this E-Type hides a 3.8-liter inline-six between the front wheels. This engine was the sole option from 1961 until October 1964, when Jaguar increased displacement to 4.2 liters. The mill was rated at 265 horsepower and 245 pound-feet (332 Nm) of torque when new and pushed the E-Type toward a top speed of 150 mph (241 kph).
Despite being a flat-floor example, this E-Type was nowhere near the $528,000 auction record set in 2014. The Golden Sand roadster changed hands for $140,000, which is still respectable for a fully restored Series 1 Jag.