Ford felt it needed a competition soon after the release of the first-generation Chevrolet Corvette in 1953. As a result, they got to work, and one year later, the original Thunderbird was released.
With a body-on-frame chassis with a front-engine and rear-wheel drive arrangement, it immediately proved popular, taking sales from European sports cars offered in America at the time. It was built in Dearborn, Michigan, and featured two V8 engines and three transmission options, as well as two and three pedals.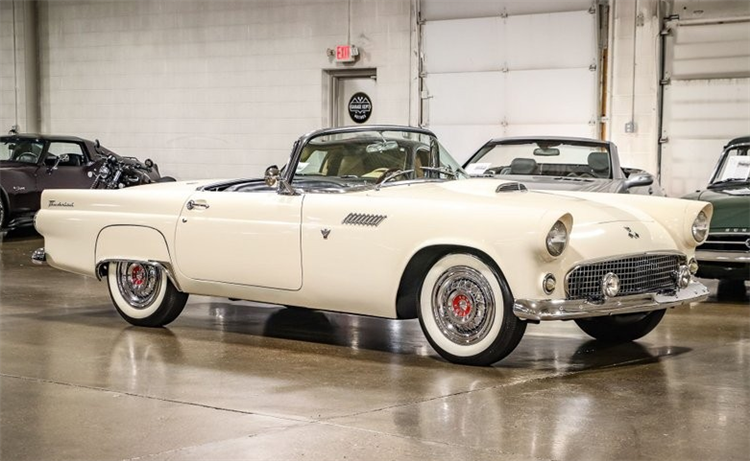 The Thunderbird was so well received that the Blue Oval decided to keep producing it until 1997, when the tenth version was discontinued. They gave it another attempt after a five-year break, but even though they stuck to the front-engine and rear-wheel drive formula, the final model was a pale shadow of the original and never met sales expectations. It was related to the Jaguar S-Type and XF, and power was still provided by a V8, a 3.9-liter Jag-sourced powerplant that was only available with a Ford five-speed automated transmission.
For an eleventh-gen Ford Thunderbird in good overall condition with five digits on the odo, you will have to fork out in the region of $20,000 these days. A first-generation car, on the other hand, is far more expensive. The one pictured in the gallery came to life in 1955. It uses the 292 cu-in motor, a 4.8-liter V8, which was offered alongside the 5.1-liter V8. It is paired with an automatic transmission delivering the thrust to the rear axle and has a beige exterior with a black soft top and a black and beige cockpit.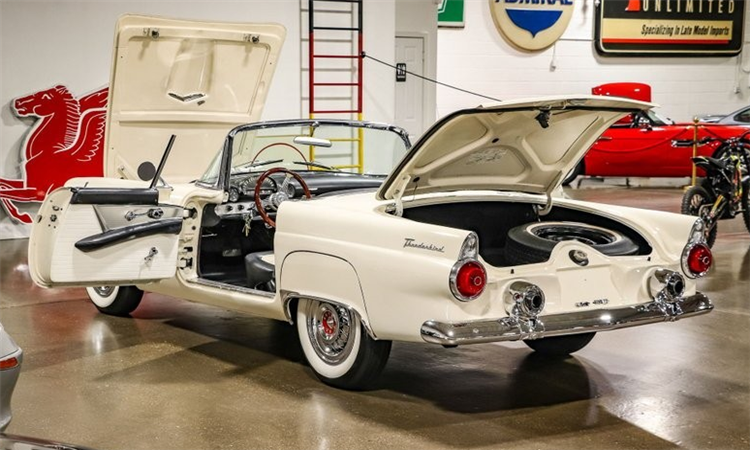 The ad doesn't tell anything about it other than the mileage, which is 22,612 miles (36,390 km). Nonetheless, the photographs accompanying it show that this is a very clean-looking example that was most likely restored at some point. It appears to be in fantastic condition both inside and exterior. The same can be said for the underbody and engine bay, so all it needs is some gas and a new owner to enjoy it on sunny weekends.
It's clear that this original Thunderbird is not a ride for everyone, as it comes without any modern amenities, but it is one extremely sexy proposal that's bound to turn heads wherever it goes. Would you park it in your garage for the asking sum?