People sometimes have no idea they own rare gems, and whoever purchased this Trans Am made the most awful decision regarding its paint.
The car rolled off the assembly lines as a Solar Gold example, but the owner someone believed it looked better in brown. The same finish is still on the car, somehow surviving the test of time after the Trans Am ended up in storage.
Here's a little context to understand how special Solar Gold was for the 1978 model year Trans Am.
The Firebird lineup launched with little changes, and for most people, it looked similar to its predecessor. However, Pontiac refined the Trans Am in several key areas, rolling out new graphics and a new custom interior. The striking change on the Solar Gold Trans Am was a new hood bird, so everyone could tell it was a 1978 model from a distance. The new bird eventually became a highly desirable feature, making its way to more Trans Ams for the next model years.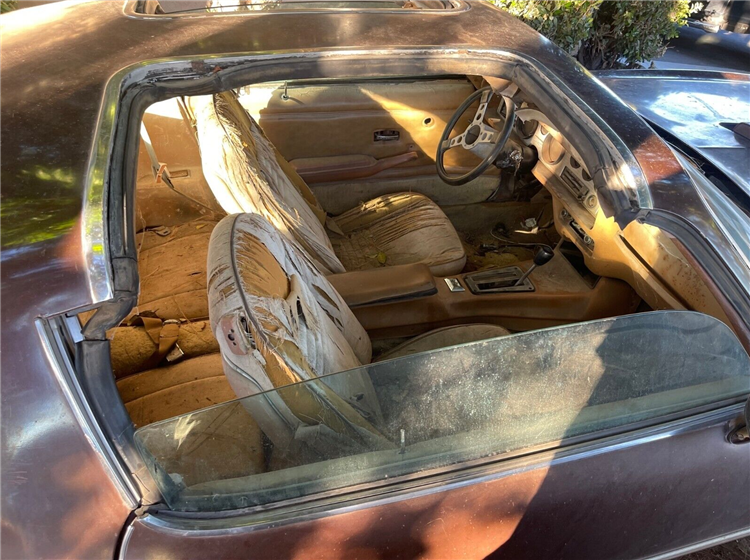 Therefore, the Solar Gold finish was a special goodie on this Trans Am, but it ended up being dumped for this ugly brown that doesn't look at all special. The vehicle has been sitting for years, so it now needs body work and, if you're a diehard Pontiac fan, a new paint job to restore its original magic.
The engine under the hood is no longer the original unit. It's unclear if the same brown fanboy ditched the original powerplant, but the Trans Am is now fitted with a 403 Olds engine. It's no longer working, but this isn't a surprise, given that the car has been sitting for a long time.
If you're interested in the metal condition, the typical suspects are the ones requiring the most attention. The trunk pan shows signs of rust, but the floors are clean (I think this is a little unexpected, especially considering this Trans Am spent years in storage. The owner says the car's problems are "nothing big," with the frame still very solid.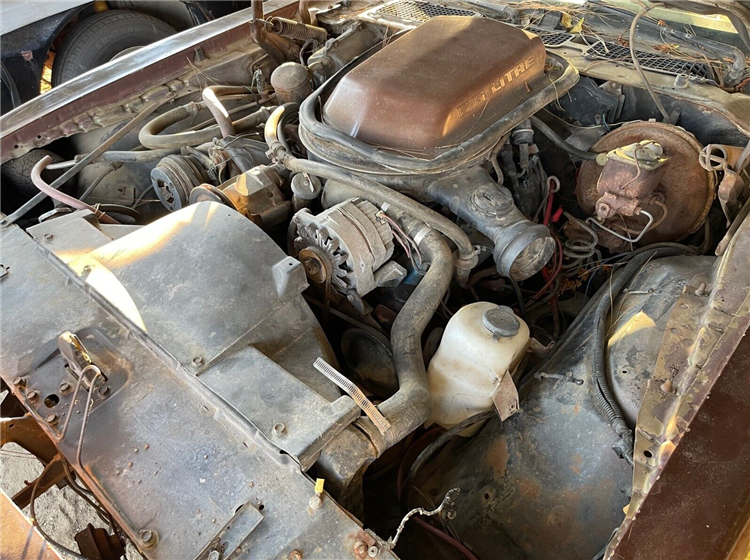 A gold Trans Am is typically a highly desirable project, though this 1978 example underwent a series of unfortunate changes that reduced its fanboy appeal. As a California car with only a few spots of rust, the car qualifies for an easy restoration project, but only if you're not interested in bringing the vehicle back to factory specifications. Otherwise, you can stick with what you get on the car and turn it into a unique daily driver.