The 1963 model year was a special one for the Corvette lineup. Chevrolet overhauled the body and chassis, introducing a coupe and the renowned split-window design that is still highly sought after today.
Because of the high demand for the C2 Corvette, production exceeded 21,500 units. With 10.594 units, the new coupe accounted for roughly half of the total output. The convertible remained especially popular among die-hard Corvette fans, with 10,919 orders placed for this model year. The 1963 Corvette listed on eBay by seller vettes4you checks off a lot of boxes for a restoration candidate that deserves to be in someone's collection.
First, it's a split window Vette. It doesn't exhibit a spectacular shape, but the split-window design makes it a very desirable model, especially because it was available for a single year.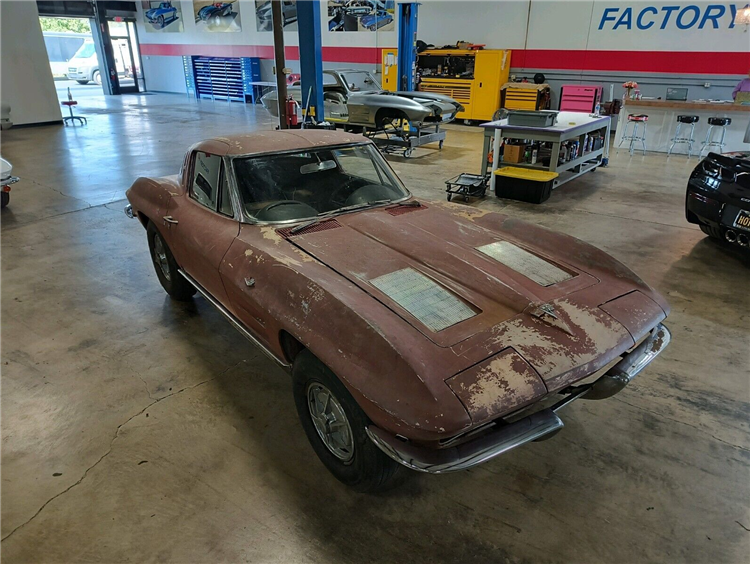 Second, the car spent the last four decades in a barn. The seller explains that the vehicle was purchased by the last owner in 1974, so the Corvette has been sitting almost ever since.
Third, the Vette comes with a rust-free frame, so it's a solid starting point for someone who wants to restore a rare icon that could eventually be worth a small fortune. 1963 split-window Corvettes in tip-top shape and with everything restored to factory specifications could sell for over $200,000, but there's a long way from this project's condition to this ambitious price.
Despite these advantages, getting this Corvette back on the road will be a significant effort. It lacks an engine and transmission, but the seller claims to have the date-coded powertrain separately. There were no further details supplied, but the 1963 Corvette was also available with a fuel-injected engine, which is quite desirable nowadays. The 327 produced 360 horsepower; Chevrolet also produced 300 and 340 horsepower 327s.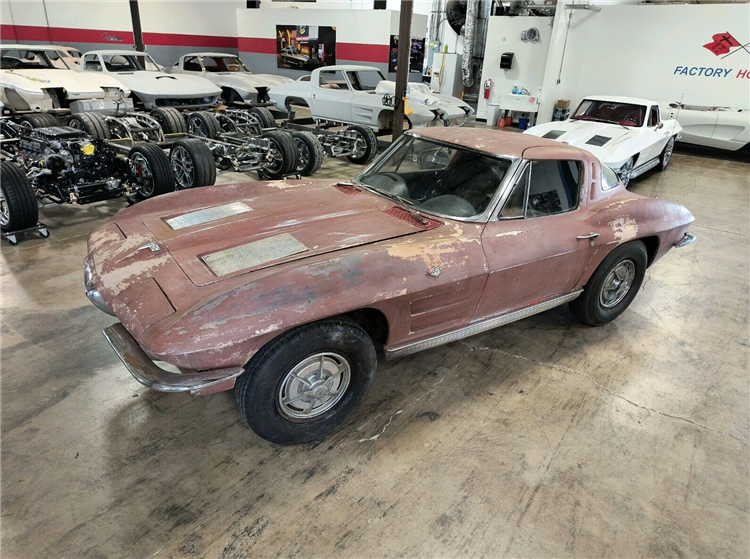 There's no doubt this project isn't aimed at the faint of heart, and only a true connoisseur can save a split-window Corvette and make the most out of such a rare survivor. As a rolling project that left the factor in a red/red combo with power windows and power steering, this Corvette deserves a full restoration to factory specifications, so you'll probably want to get rid of those 1965 seats.
The Corvette comes with a hefty price tag, but this isn't a surprise.The vehicle is parked in Cincinnati, Ohio, and you'll need a trailer to take it home.