Nowadays, Lancia is just a shadow of its former self. It has had a slow and agonizing demise into boring, kind of peculiarly designed and crummy cars. But, there was a time when the Italian manufacturer was building innovative, fast, and flamboyant machines. One of the best cars to come out of this Italian extravaganza is the Lancia Delta Integrale.
The Delta Integrale was born thanks to the beautiful world of rallying, but we'll get to the car shortly. First, we should take a quick peek at the company and how it turned from one of the greats to the ruin that it is today.
Lancia was born in 1906 at the hands of colleagues and Fiat test drivers Vincenzo Lancia and Claudio Fogolini. By 1907, the pair came out with their first car, called the Lancia Alfa. But, the car didn't live up to Vincenzo's expectations, so the company pushed harder into a more innovative direction.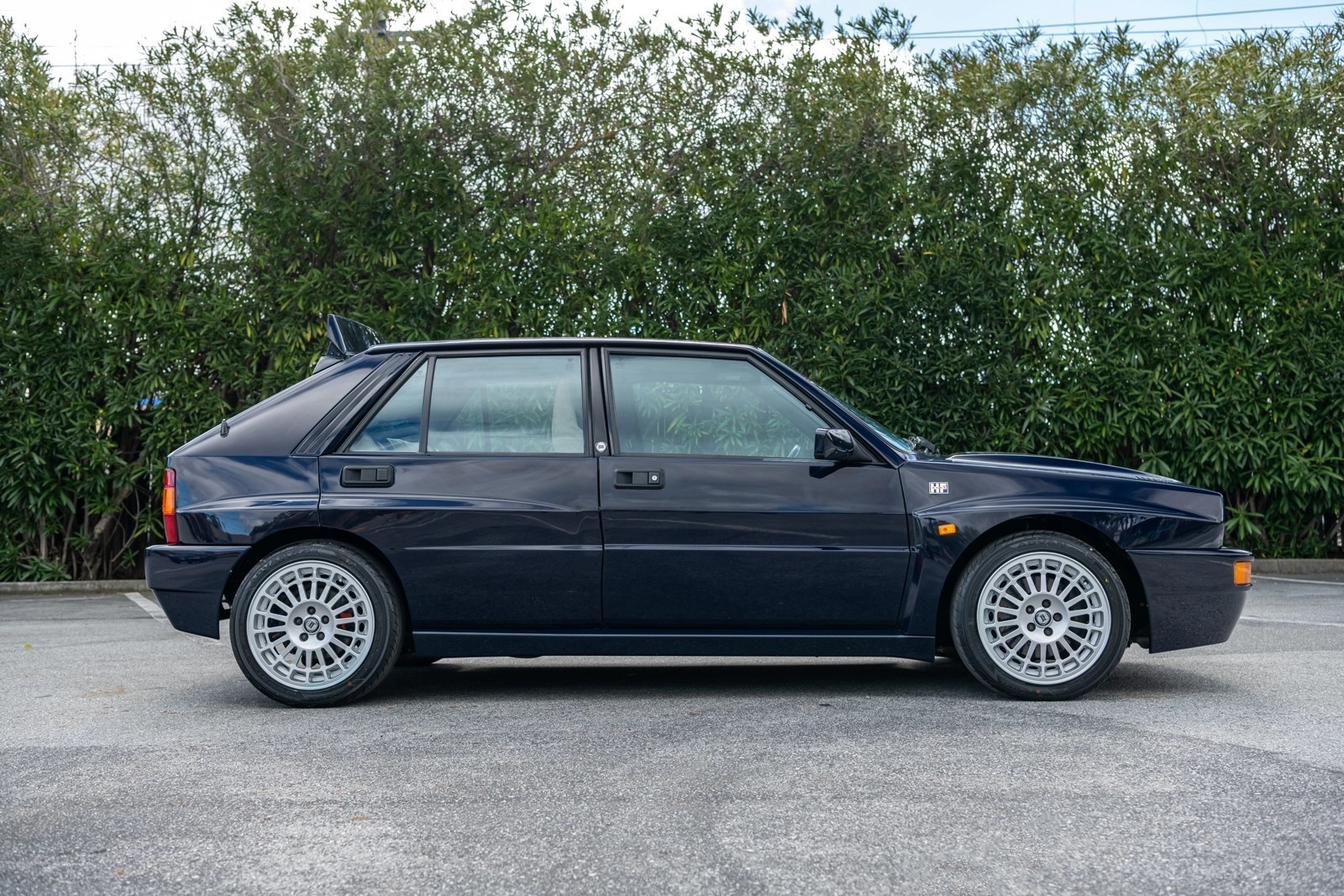 This new philosophy soon paid off with cars like the 1913 Lancia Theta, which was the first production car to have a full electrical system as standard equipment. Or, we can take a look at the 1922 Lambda, which was the first car to come with a monocoque chassis and a narrow-angle V4. The point is Lancia was pumping out world-firsts left and right. But things took a hit in 1937 when Vincenzo Lancia died.
But Alfa-Romeo engineer Vittorio Jano was brought in to pick up the work, and he delivered. Some more good cars were churned out over the years, but we'll fast forward to 1951 and the Lancia Aurelia B20. That was the moment Lancia stuck properly stuck its teeth into racing and won the Mille Miglia race in their class and finished second overall, with a puny 2.0-liter (122 ci) V6, being beaten only by the Ferrari 340 America, which used a 4.1-liter (250 ci) V12 – impressive stuff.
In 1953, the first purpose-built Lancia race car, called the D24, was released. The D24 won at the infamous Carrera Panamericana race, followed by more impressive wins. Lancia stuck around in racing, creating great cars, both road-going models and racing machines, but we should skip to rallying and the Lancia Delta.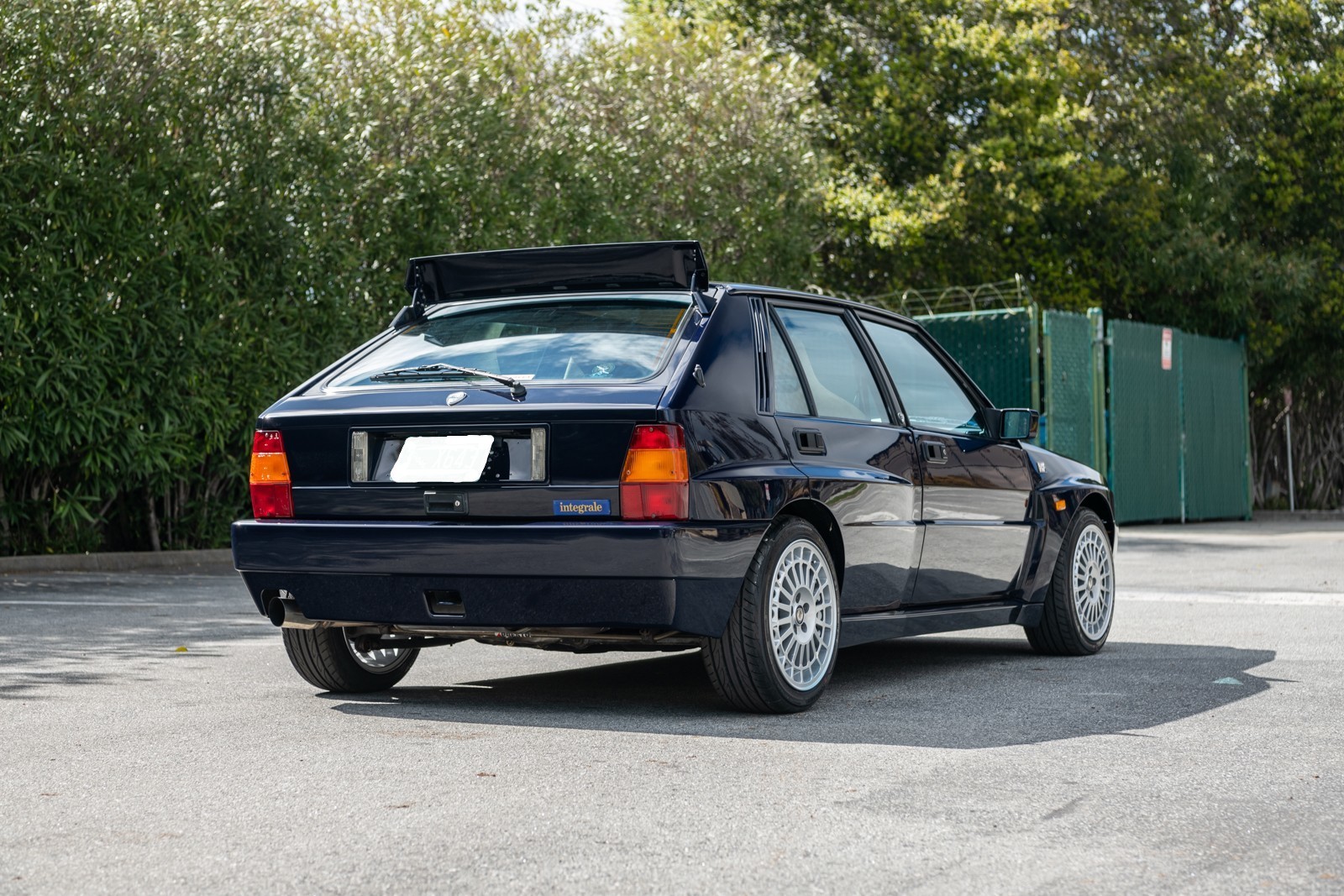 By 1969, Lancia was struggling. Not because they sold bad cars but because the manufacturing process was a pain. They had ancient equipment, the cars didn't share many parts, and they were often assembled by hand. So, at the end of the groovy '60s, Lancia was bought by Fiat.
Since 1965, the Lancia Fulvia was making quick work of every opponent in rallying, but it was starting to show its age. That's when design house Bertone stepped in and independently built the Stratos HF Zero prototype and displayed it at the 1970 Turin Auto Show. The Stratos was overlooked at first, but Nuccio Bertone himself took the prototype over to Lancia's headquarters, and the execs liked what they saw.
That's how the Stratos was born, and it instantly became a rally legend. The rally dream for Lancia was in full force, and in 1980, they would develop the 037, specifically for the infamous, lawless, and downright insane Group B class – and this rear-wheel drive beast, with Walter Röhrl at the wheel and a beautiful Martini livery, beat the all-wheel drive Audi Quattro. That said, the 037 was outdated, and Lancia was forced to create a car that drove all four wheels. That was the Delta Integrale, so let's dive deeper. To see what made this car a rally legend, we have one from 1993 to analyze in every nook and cranny.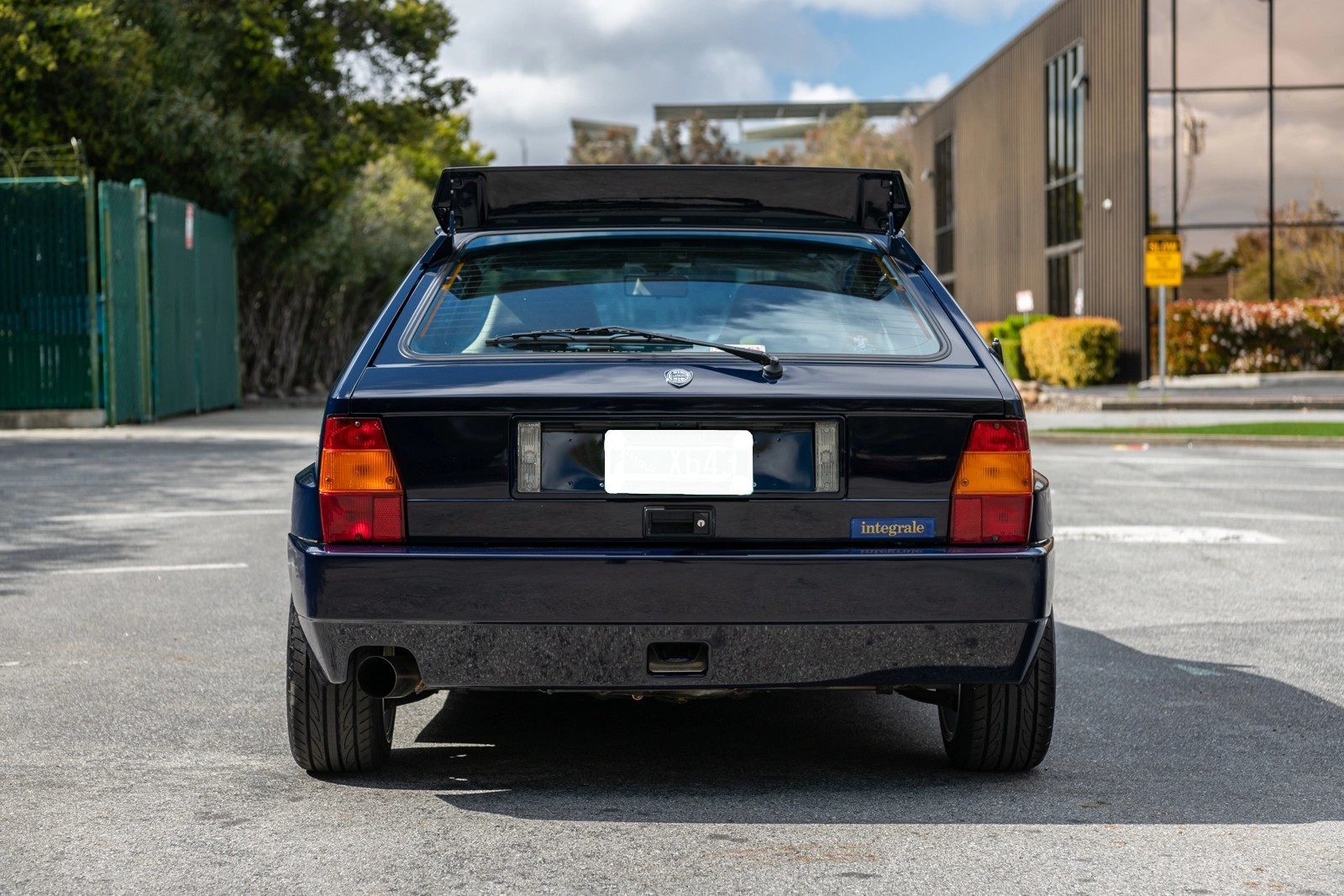 This particular model is an Evoluzione 2, which means a few goodies. On the outside, the blu Lancia (a fancy way of saying dark blue) paint showcases box flared fenders, an adjustable high-mount spoiler, a vented hood, and a big, polished exhaust tip to ensure you hear the turbo monster scream through twisty forest roads. Sliding it around on the loose gravel corners are 16-inch Speedline wheels. Behind them, you'll find anti-lock disc brakes on all four corners.
Stepping inside, you'll find a pair of Sparco sport seats upholstered in tan microsuede, a theme that is continued on the rear bench and door panels. Upon sitting in the driver seat, a leather-wrapped Momo steering wheel will greet you. It fronts a 240 kph (150 mph) speedometer, a 9,000 rpm tachometer, and arguably the most important gauge – the turbo boost one.
Now, it's time we get to the power unit. Like most rally cars, the Lancia Delta Integrale uses a turbocharged four-banger. Since its inception, the engine gained more and more power, which peaked with the car we have today, the Evoluzione 2. It pumps out 215 hp (218 ps) from a 16-valve, 2.0-liter (122 ci) unit with the aid of a Garrett turbocharger. Power is sent to all four wheels via a five-speed manual transaxle gearbox.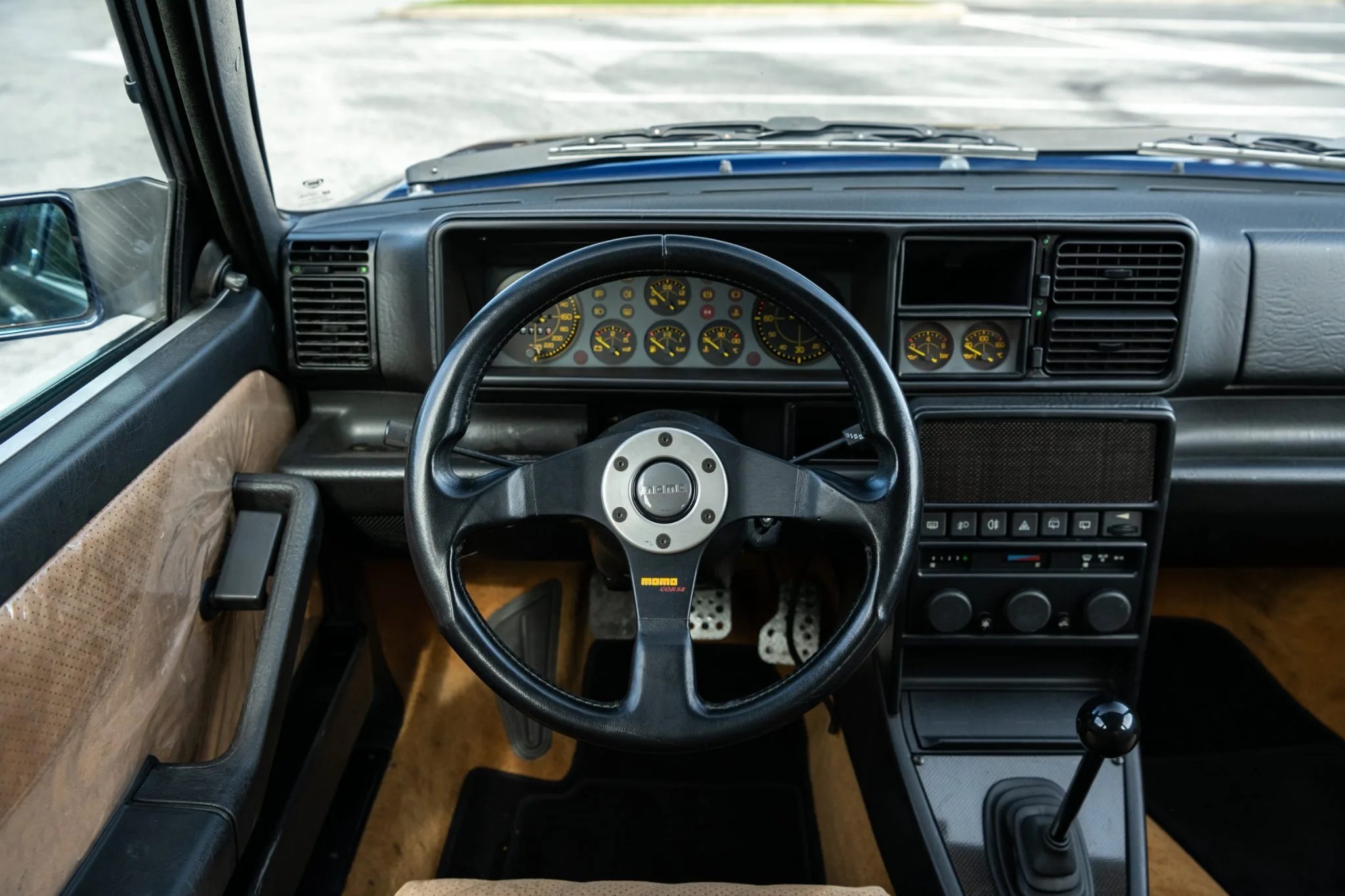 Following this golden age for the Italian manufacturer, things quickly took a tumble. The once dominating brand, with 46 WRC wins over six seasons, a record which stands to this day, went on to sell ugly, hastily built cars that were nothing more than a rebrand Fiat job. It's really sad to see the innovative and exciting brand fall into a sad, dismal world of lackluster economy cars.
But this sad reality can only make us appreciate the past. And, if you want to cherish it even more than looking at YouTube videos and reminiscing, this particular Delta Integrale is up at auction in San Mateo, California. It currently sits at 75,000 dollars, and the odometer shows 69,000 kilometers (43,000 miles). It also comes with Vermont registration, as that state doesn't require titles, and it failed the California emissions test – what did you expect from a fire-spitting rally car?