Finding derelict muscle cars that are still all-original is perhaps the greatest thing about hunting barn finds. Not only these classics are worth restoring, but they can also become quite valuable when in pristine condition. But most golden-era muscle cars aren't that lucky. Many of them, this 1969 Dodge Super Bee included, end up in junkyards or spend their retirement years rotting away in backyards.
But this doesn't make them less interesting. Some feature rare options and drivetrain combos, while others hide unique surprises under the hood or inside the cabin. The Super Bee you see here is one of those cars.Parked out in the open for decades, the Mopar is in rough shape, displaying rust holes and missing a few parts, including the bumpers and the turn signals.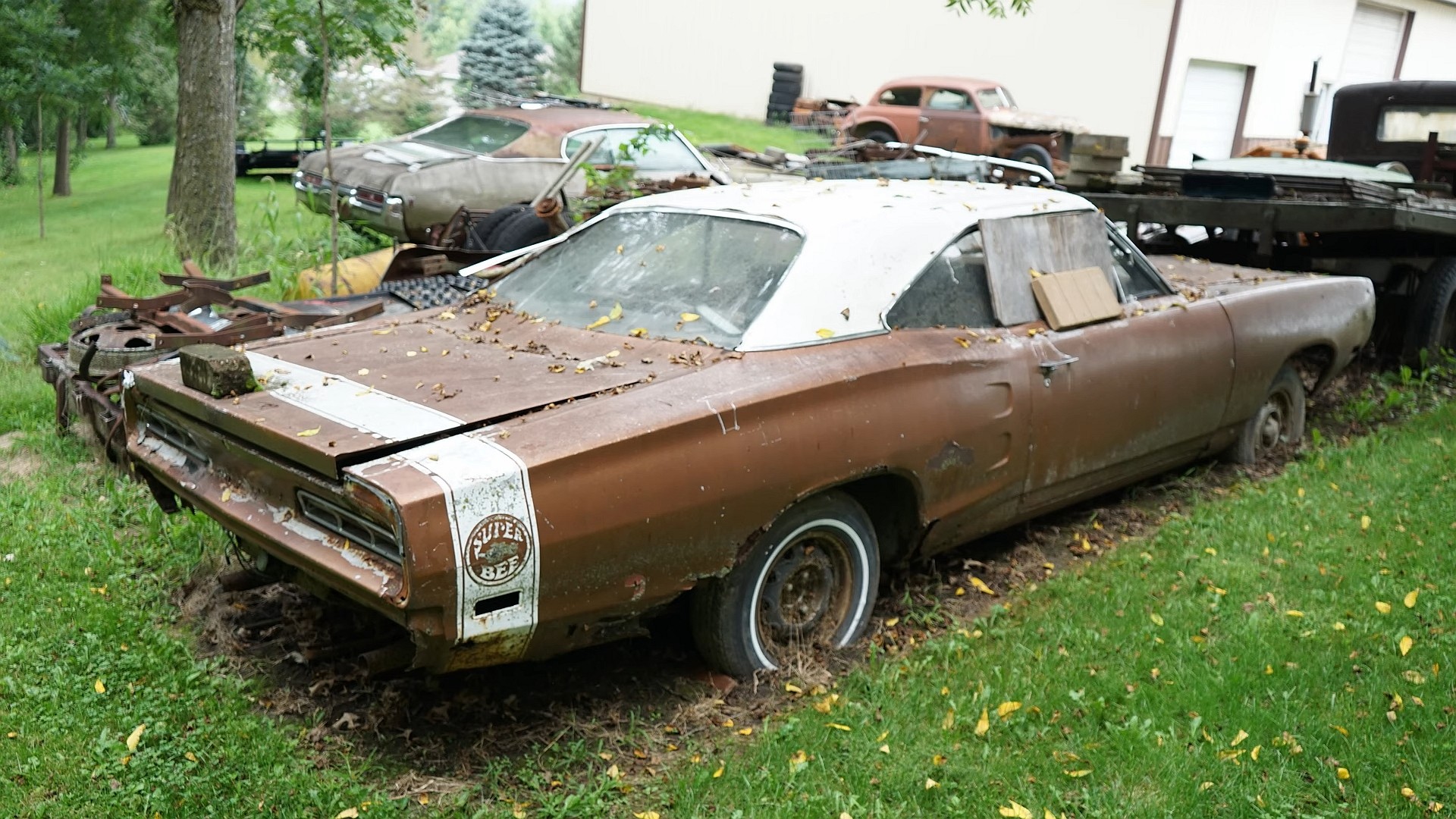 Sadly enough, the floors are also in poor condition, so this Super Bee won't drive again without a full overhaul. But check out the cool white over copper color combo, which appears to be the one it came with from the factory. That's a rare paint scheme too, enough for me to justify saving this rig.
But it's the upholstery that makes this forgotten Mopar truly unique because the seats boast a leopard print. No, you're not crazy, Dodge did not offer such an option in 1969 (or any other model year for that matter), so what you're looking at is an aftermarket upgrade.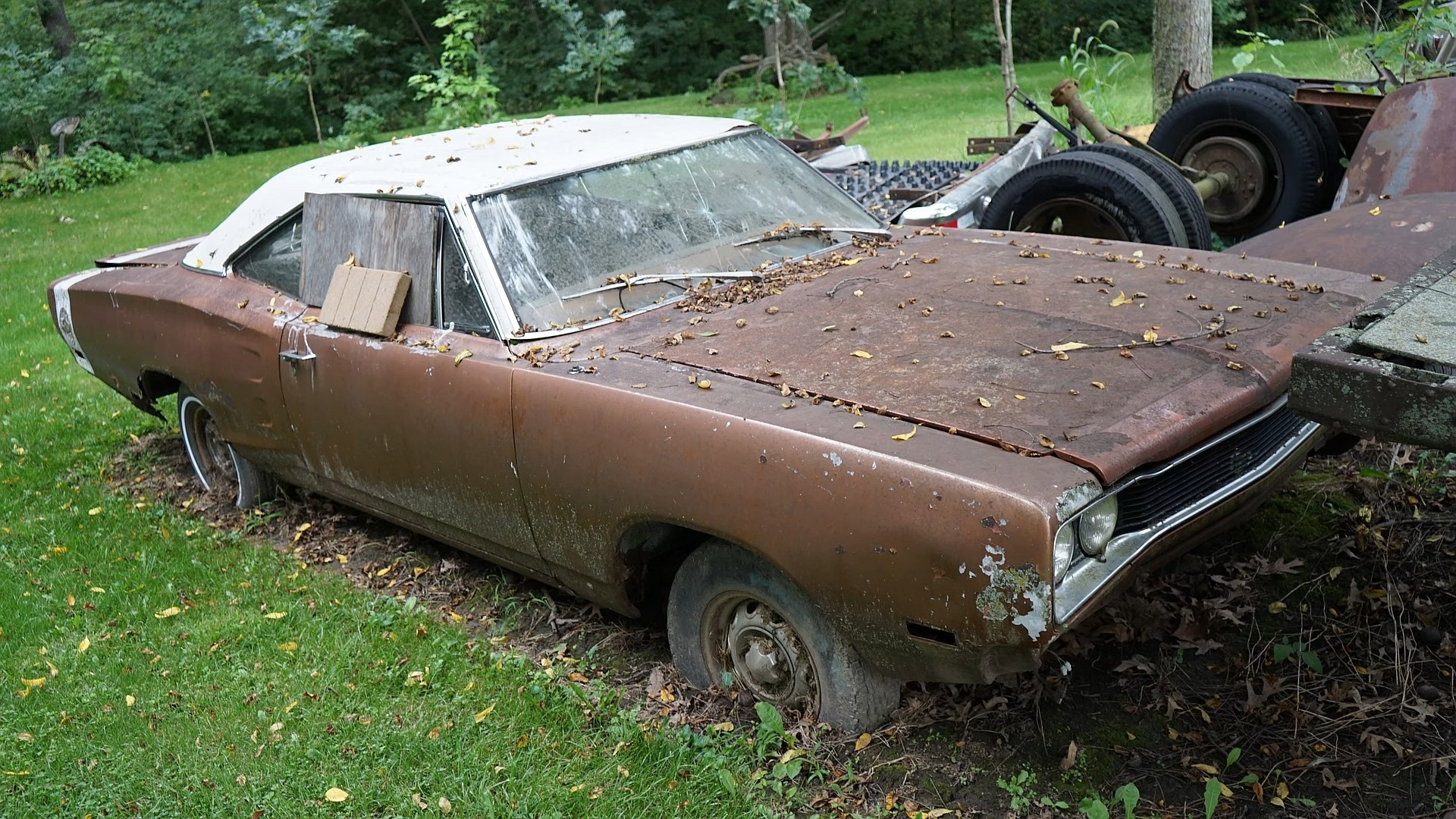 Leopard print was actually very popular in the 1960s, but the craze dwindled by the time the Super Bee came out. However, animal print became a thing again in the 1980s. Associated with luxury at the time, animal print found its way not only on clothing (including underwear) but also on furniture and artwork.
Yup, that's the same era that gave us colored leggings, fingerless gloves, and ridiculous hair volume. Anyway, my best guess is that the Super Bee got its leopard print interior around this time. And it also means the car was still being used in the 1980s.But does it still have a V8 under the hood? It does and the owner claims it's the numbers-matching unit.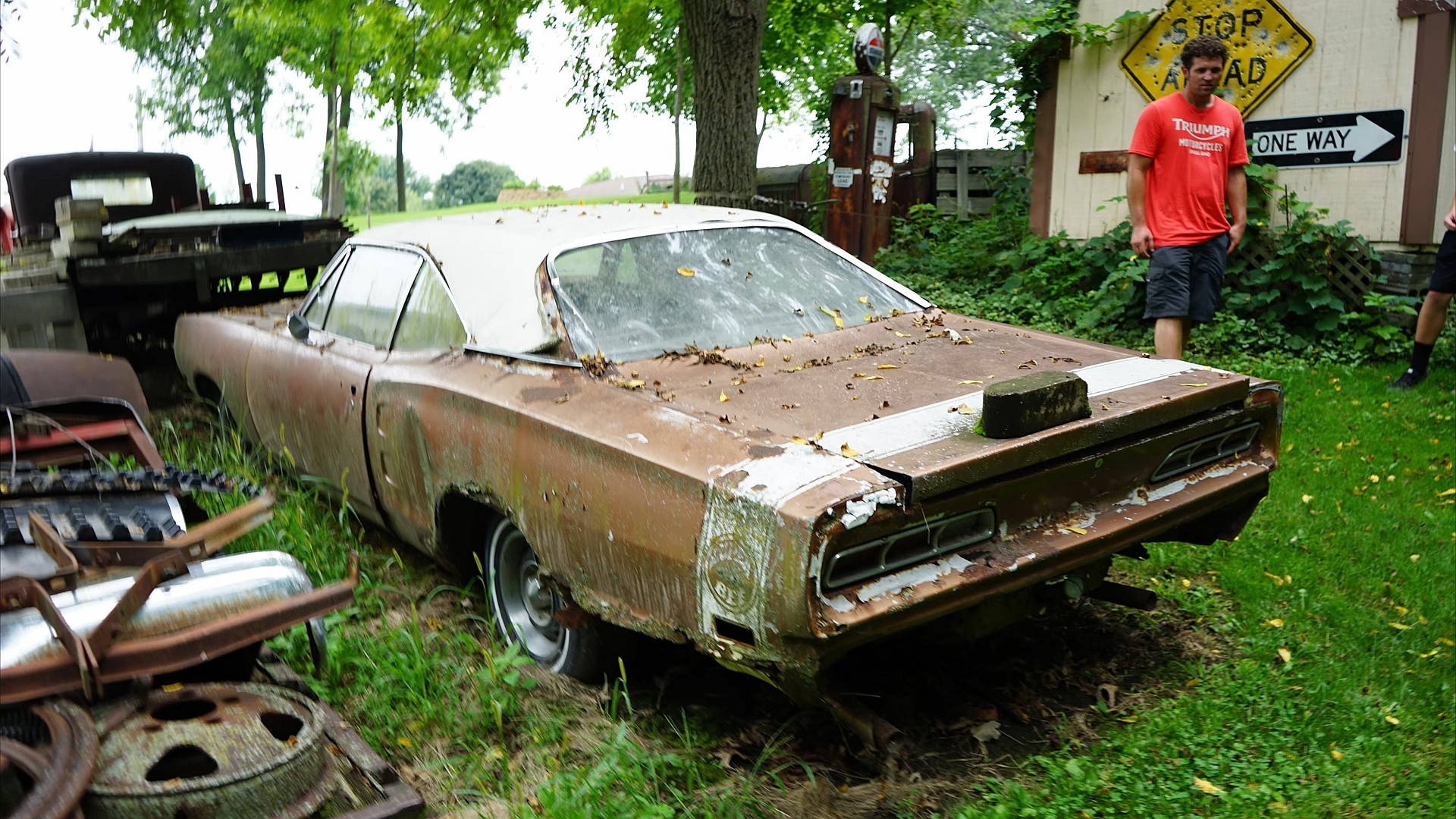 That's impossible to verify based on the footage below, but it's a 383-cubic-inch (6.3-liter) V8, which was indeed offered in the Super Bee in 1969. Rated at 335 horsepower and 425 pound-feet (576 Nm) of torque, it was the base mill for the entire production run of the muscle car, topped by the 440-cubic-inch (7.2-liter) RB and the 426-cubic-inch (7.0-liter) HEMI.
This also means it's one of the more common iterations of the nameplate. Of the 27,892 Super Bees sold in 1969, only 258 got the HEMI and just 1,907 were equipped with the 440 V8. This leaves a whopping 25,727 examples with the 383 big-block, so it's far from rare. But hey, it does have that one-of-none animal print interior.
Sadly enough, this Super Bee will probably never get restored and will end up as a parts car. But you might as well check it out in the video below, which also includes footage of a 1949 Chevrolet and a pair of vintage Ford pickup trucks of the Model A variety.