In 1970, Chrysler came up with a wonderful idea unrelated to engines. This time, the automaker made the fairly uncommon decision to add a high-impact color to its cars because it wanted everyone to notice it.
In the midst of the model year, the business debuted a vibrant pink paint job that made Dodge and Plymouth vehicles truly eye-catching for reasons more than just aesthetics. Coded FM3, the eye-catching appearance was officially known—of course—as Panther Pink when applied to a Dodge vehicle.
A Plymouth in 1970, it came painted in Moulin Rouge.
Chrysler only provided this finish for the last few months of the model year, so it gradually became even more of an uncommon accomplishment. Just 44 Road Runners, for instance, came off the manufacturing lines with the Moulin Rouge finish.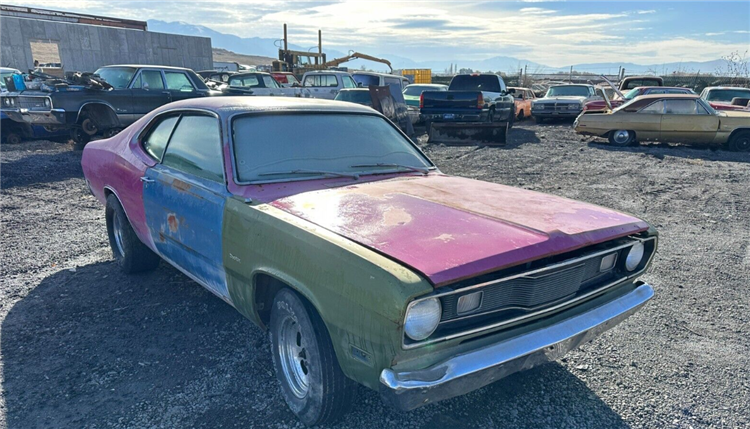 A 1970 Duster with the same color inside that was factory-installed has been found. The car had a 318 V8 engine when it left the factory. Although it's uncertain if this is the original unit, a 318 is still present in the vehicle. The automatic transmission is still attached to it, but you'll need to determine whether the numbers add up.
You don't have to be a rocket scientist to understand this Duster doesn't come in a tip-top shape. The vehicle has been sitting for a long time, so you'll have to deal with the typical rust suspects. The owner promises the damage "is not bad," but I still think your best option is to put the car on a lift to inspect the undersides.
A previous owner cut the inner fenders, and the original parts removed from another car are included in the sale. It's good news if you're interested in bringing the vehicle back to the factory condition, which makes sense considering the rare pink color.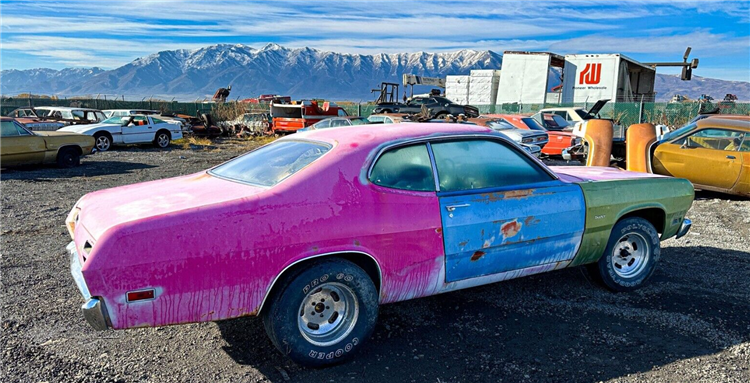 The Moulin Rouge finish is this Duster's primary selling point, and anyone who buys it should keep it because it's so unusual. Although a 45-year-old man showing up in a pink car would not seem acceptable, any Mopar fan would appreciate the eye-catching appearance and look past the hue.
The car is complete, so bringing it back to the road shouldn't be impossible, though you'll have to determine the condition of everything with a visual inspection.