Don't give a flying hoot about the new Toyota Tacoma and other modern-day pickups, but would still want something with an open bed behind the cabin for the occasional hauling, preferably with a punchy engine under the hood? Look no further than this Chevrolet C10.
Part of the second generation made from 1967 to 1972, it came to life in 1970 and looks showroom fresh. In fact, it's even prettier than it used to be when it rolled off the line over fifty years ago, and even if the ad doesn't say it, it likely underwent restoration.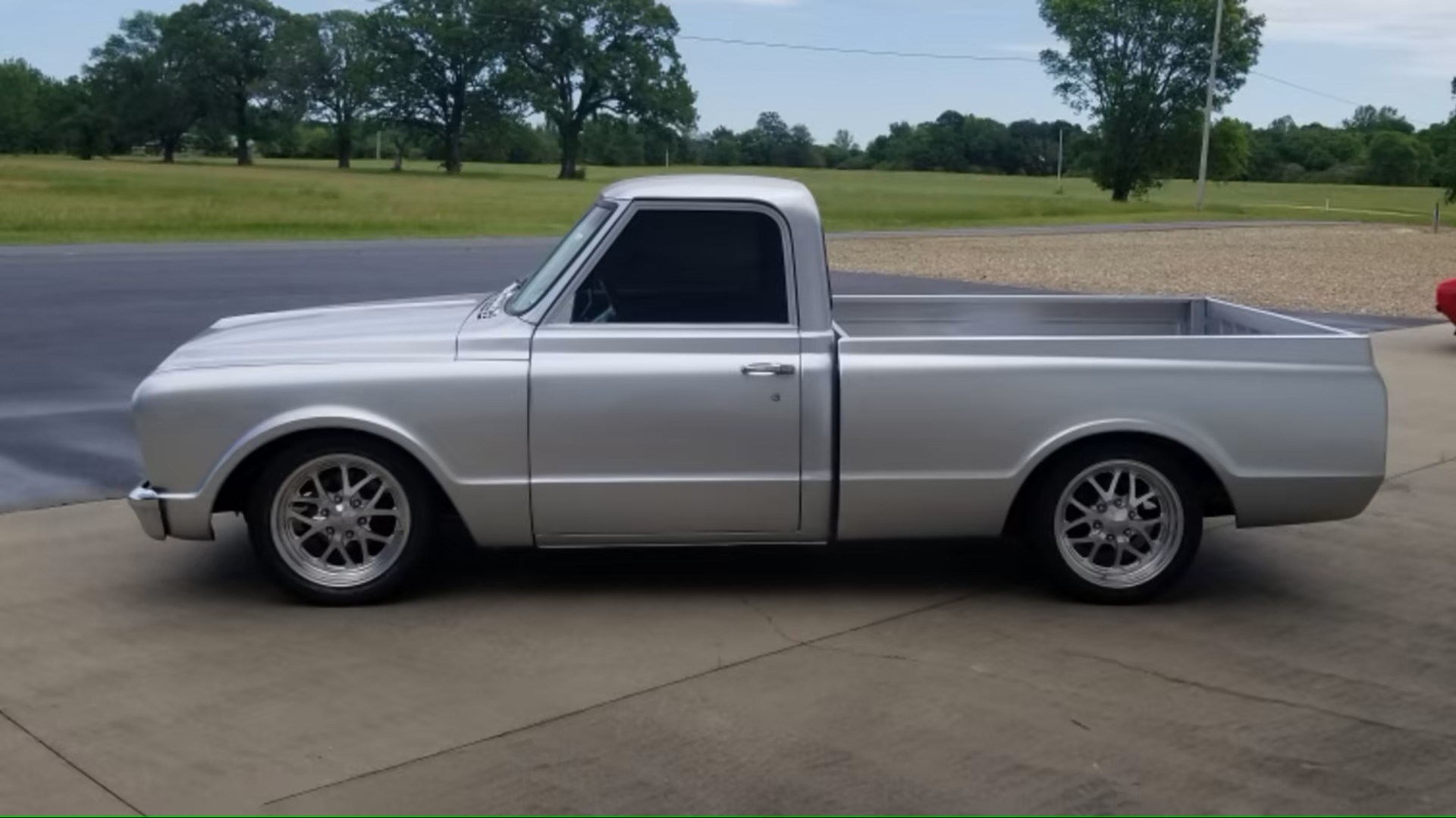 The silver paint finish is in perfect condition, and so is the entire exterior, for that matter. It has the occasional chrome trim specific to the era when man walked on the Moon, and extra attention was paid to the front and rear lighting units that appear to be brand-new. The bowtie brand's logo bedecks the grille, and the tailgate is decorated by Chevrolet lettering.
The wheels were added there as part of the restomod-ish process, and they send modern vibes, and the windows were given a tint for extra privacy. Even the bed is in perfect form and is so clean you could eat off it.
Opening the door reveals the great overall condition of the cabin. Black is the dominating hue here, and some shiny trim joins it. The bench was wrapped in black leather with diamond quilting, and we can see the white string on it.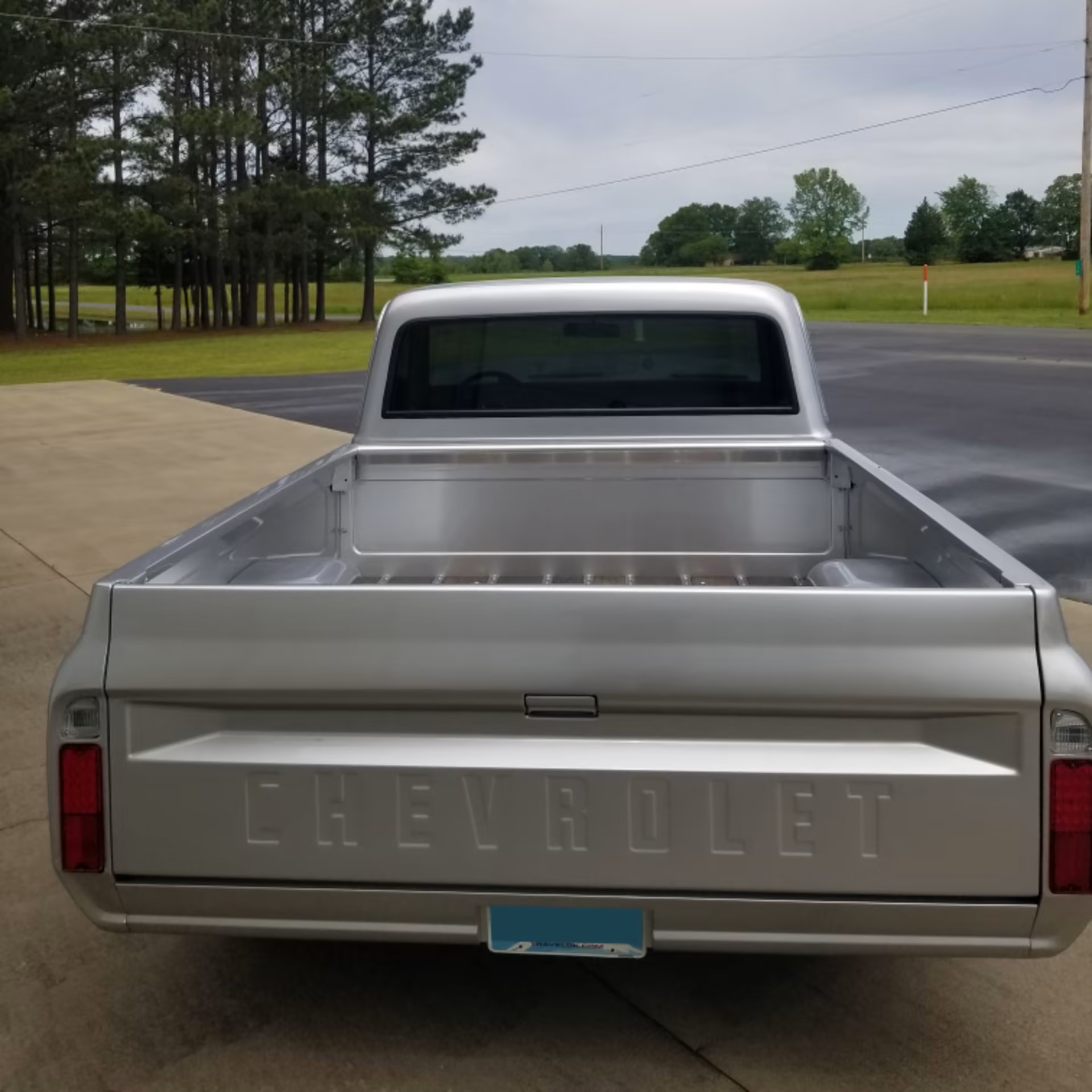 The same pattern was applied to the door cards. Quite strangely, for an old-timer that packs an LS motor under the hood, it hasn't embraced electric windows, but it has a retro Bluetooth radio. Thus, you will have to roll the windows down manually if you want to make this C10 yours, and you'll also have to make do with the fact that it doesn't feature airbags or any safety gear that we take for granted in vehicles born in this day and age.
With a 5.7-liter displacement and hooked up to an automatic transmission, the engine has undisclosed output and torque. Mecum only mentions some modifications in the listing found here, so we cannot tell you more about it. What we can assume, however, is that it is a beast in a straight-line sprint that would gladly hit the local drag strip every once in a while. You will have to be the highest bidder at the auction house's Tulsa 2023 event hosted on June 9-10 to do so. The C10 is one of the stars of the upcoming auction, and you know it won't change hands cheaply. But what would you cap on it be, assuming you were looking for such a car?