Introduced in 1966 as an upscale, high-performance variant of the Belvedere, the Plymouth GTX remained in production as a stand-alone nameplate for only five years. But even though Plymouth axed "the gentleman's muscle car" at the end of 1971, the badge soldiered on for three more years.
Specifically, Chrysler opted to slap it on a package for the Road Runner. The latter arrived one year after the GTX as a low-priced muscle car and, unlike its fancied-up sibling, got a few more years on the market. The second-gen model, for instance, remained in showrooms until 1974.
Sure, Mopar dropped the mighty 426-cubic-inch (7.0-liter) HEMI V8 and the four-barrel 383-cubic-inch (6.3-liter) B-block for 1972, but it kept the massive 440-cubic-inch (7.2-liter) RB. The "Six Pack" version was discontinued after only five cars were built due to new emissions regulations, but the four-barrel variant remained. And it was part of the newly-introduced GTX bundle.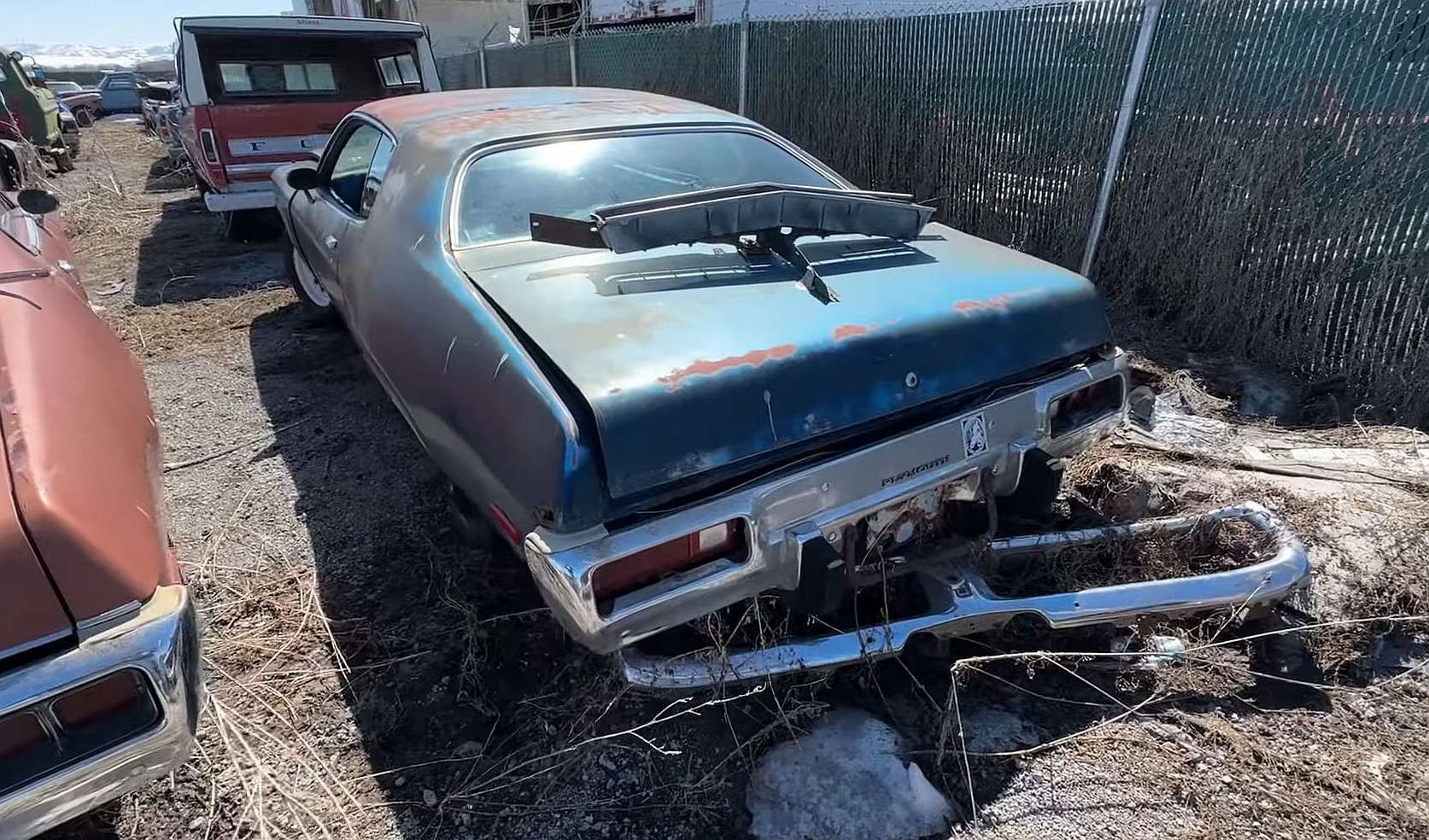 But even though it came with extra goodies and a V8 rated at 280 net horsepower, the GTX wasn't as successful as its predecessor. Of the 7,628 Road Runners sold in 1972, only 672 were ordered with the package. And while Road Runner deliveries jumped to 19,056 units in 1973, GTX sales remained low at 749 examples. Finally, Plymouth sold only 386 units in 1974 before sending the badge to the history books. Overall, Plymouth sold 1,807 GTXs in three years, fewer than in 1971 alone.
Come 2023, and the Road Runner GTX is quite rare, but it's not as desirable as its 440- and HEMI-powered predecessors. But it's not just about the lack of historically significant engines. Many Mopar gearheads weren't fans of Plymouth's redesign in 1973 when the fuselage-style B-body became rather dull.
Unfortunately, the lack of interest in 1973 and 1974 Road Runners led to many examples being abandoned in junkyards and barns over the years. And it's not just the mundane cars that were left to rot away; many GTXs also had a similar fate, including super rare examples like this 1974 promo car.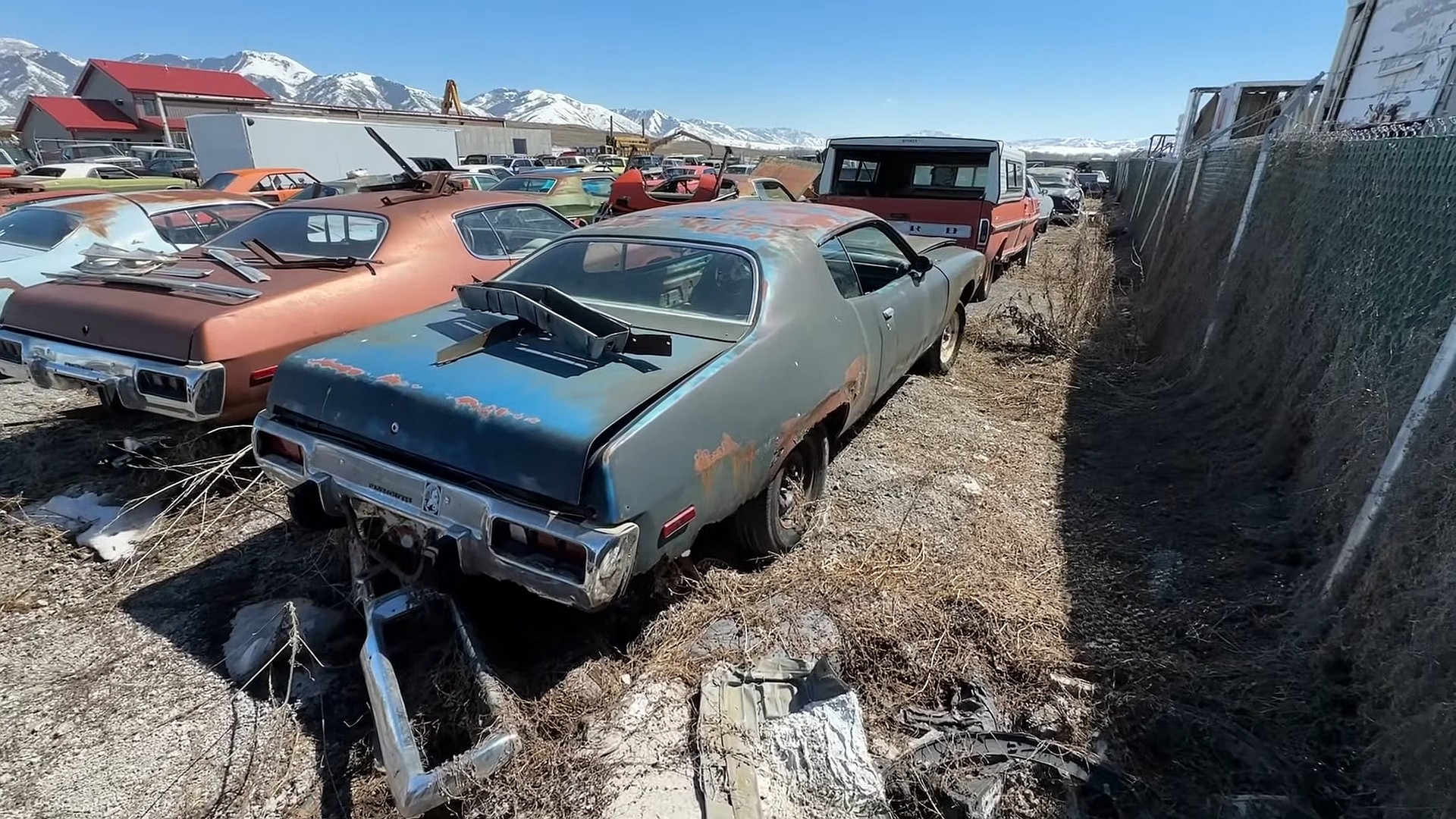 Now a worn-out, rusty shell with holes in the floors, this Mopar started life as a promotional car loaded with options. Finished in blue and fitted with a matching interior, it also got white stripes, bucket seats, a tach, and A/C. And while the one-of-386 status makes every 1974 GTX rare, this rusty pony is one of only five promo cars built that year. Yup, it's rarer than any HEMI-powered GTX ever made, regardless of model year.
But it's also one of those classic cars that's impossible to save unless someone is willing to spend more than the car's value in Concours-ready condition. The roof and the floors are too rusty to be fixed, while the interior has just as many issues, including a severely cracked dashboard. Moreover, the original 440 V8, rated at 275 horsepower and 375 pound-feet (509 Nm) of torque, and automatic transmission are long gone.
Yes, certain parts can still be used to restore a different GTX or Road Runner, but this Mopar is among the saddest parts cars I've seen in a very long time. Is it the kind of vehicle you'd like to see restored, or should it be put out of its misery with a crusher? Let me know in the comments below.