If I had a dollar for every second-generation Dodge Charger that's waiting for a second chance at life in a barn, I'd have enough to buy a fully restored 1969 example. Okay, maybe not that much, but there must be a few good thousand of them waiting to be restored. And these three are in desperate need of attention.Location in Wisconsin, this Mopar collection includes a 1969 and a couple of 1970 Chargers.
Definitely among the coolest second-gen Chargers in terms of looks and performance. And they've just been taken out of the barn after more than 10 years.Unfortunately, all three cars are in bad shape. The paint on their bodies is almost gone, while their interiors have been stripped out. And needless to say, at least a couple of them have rusty floor pans. It sure looks like these cars spent way more than 10 years just sitting. I'd say they haven't been driven for at least 30 years.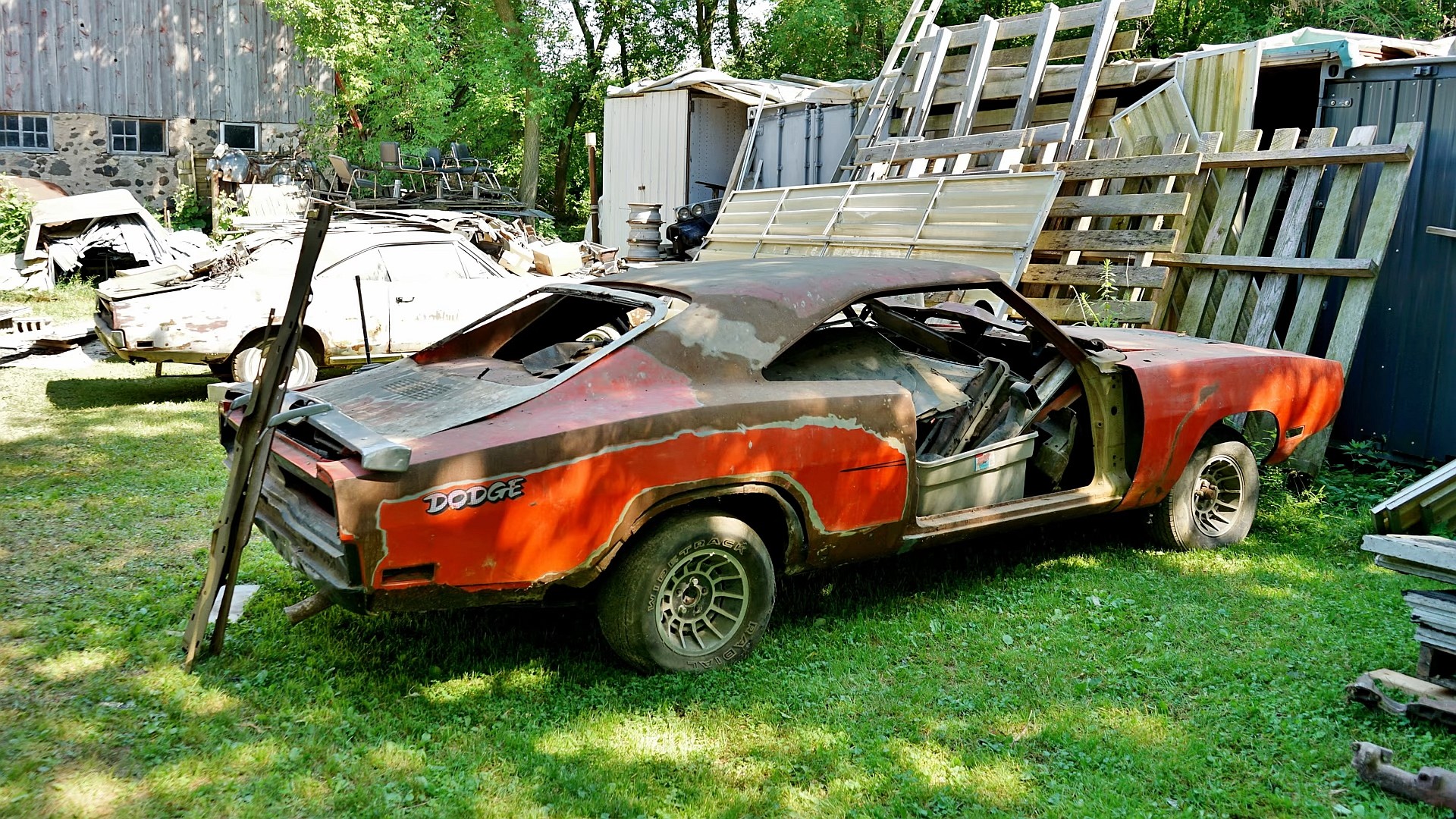 So are these family-owned Chargers getting restored at least? Well, it turns out they've been dragged into the sunlight because the barn they've been sitting in is getting a refresh. This probably means that they will return to storage soon. And that's a shame because these classic muscle cars deserve to be on road, flexing their V8 engines and burning their rear tires.
Documented by YouTube's "Auto Archaeology," these Chargers seem to be part of a larger collection of Mopar vehicles. The stash also includes a 1969 Plymouth Satellite, a 1967 GTX, and a 1969 Chrysler 300 Convertible.
The Chargers are in mighty fine company and the good news is that the other Mopars appear to be in better shape.The second-generation Dodge Charger was introduced for the 1968 model year as a significant design upgrade over the original muscle car. The sportier-looking coupe retained most of the previous engine lineup, but also gained a six-pack version of the 440-cubic-inch (7.2-liter) V8 and an entry-level inline-six.