The convertible has been owned by the same family since new, so it is 100% original. The Buick, which was born in Baltimore and was later sent to a family in Dallas, Texas, never left its birthplace until the owner chose to part with it in 2021.
According to reports, it is one of 2,276 Wildcat convertibles from 1967 equipped with a 430; the vehicle has remained undisturbed and unrestored. Buick sprayed the Blue Mist paint, with the exception of a few areas that have been cleaned up to hide small dings and scratches.
The interior also looks incredible, as the owners cared for everything inside.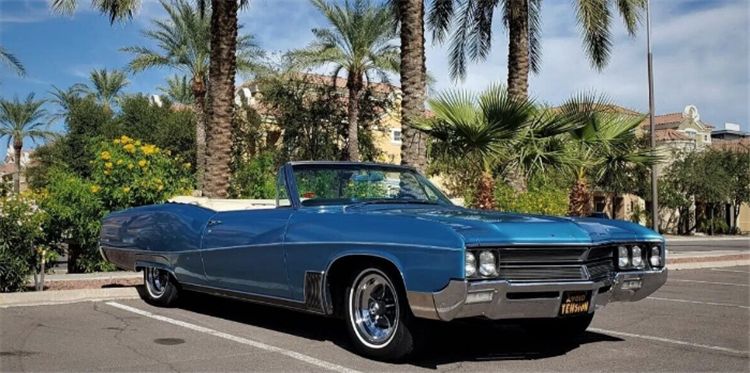 Now let's talk engines.
The convertible comes with a 430 (7.0-liter) V8 rebuilt at some point in the mid-2010s. The seller says they have the complete documentation for the job, and it'll be offered alongside original purchase forms, warranty, build sheet, and other papers.
The 430 was new for the Wildcat lineup in 1967. It produced 360 horsepower thanks to a four-barrel carburetor.
Buick offered the 430 for only a few years, as the company eventually dropped this engine in 1970 when it introduced an upgraded unit based on the same powerplant. The 455 (7.5-liter), also known as Buick's largest V8 engine, was a bored version of 430, this time with a power output of 370 horsepower.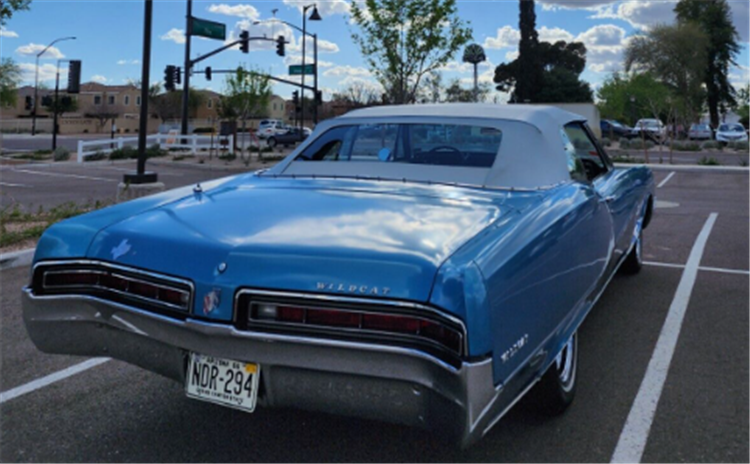 This Wildcat is also propelled by a 430, and as the engine has previously been repaired, everything functions as it would in a brand-new vehicle. In a video that the owner alone has posted, the convertible is seen driving around carelessly on a sunny day and the original radio is still operational.
This 1967 Buick Wildcat had air conditioning, power brakes, and power steering when it came off the assembly line. The air blower is still frigid.
Old Buicks are getting harder to find among collectors, so this 1967 Wildcat isn't going to go for a cheap price given its condition. Several ardent Buick enthusiasts are sure to take an interest in the automobile since it is an all-original survivor that hasn't been abused.